If you're in a Utah auto accident, you may need a crash report.
Below, we explain what a crash report contains and why you need an accident report in Utah.
What Is an Accident Report?
An accident report sets out the specifics of why a crash occurred. In other words, it explains what – or who – caused the accident. Police officers issue crash reports when they attend an accident scene.
Understanding Your Utah Highway Patrol Accident Report
Whether it's a local or highway patrol report, every report follows a set format. This is helpful because it makes them simple to understand. At a minimum, crash reports contain:
Date and time of accident
Driver information
Vehicle details
Injuries or fatalities
Criminal charges (e.g. DUI if issued at the scene)
Police officer's narrative
There may also be other information such as pictures and diagrams.
Do I Need to Report Traffic Accidents in Utah?
You only need to report a crash in Utah if:
Anyone is injured (however minor)
There are any fatalities
There is property damage worth over $2,500
In reality, this means you should report most – if not all – accidents to law enforcement. Some serious injuries take a while to manifest, but remember, even minor bruises may count as injuries.
How Long Do I Have to Report an Accident?
You should report a crash to law enforcement as soon as you are physically able. And ideally, you should tell your insurance within 72 hours of the crash.
Penalties for Failing to Report an Accident
You could be fined or have your license suspended if you don't report a crash. It may also invalidate your insurance.
If you're accused of a hit-and-run, you may even face criminal penalties.
Why Do I Need a Utah Accident Report?
There are four main reasons why you should get a copy of your Utah crash report.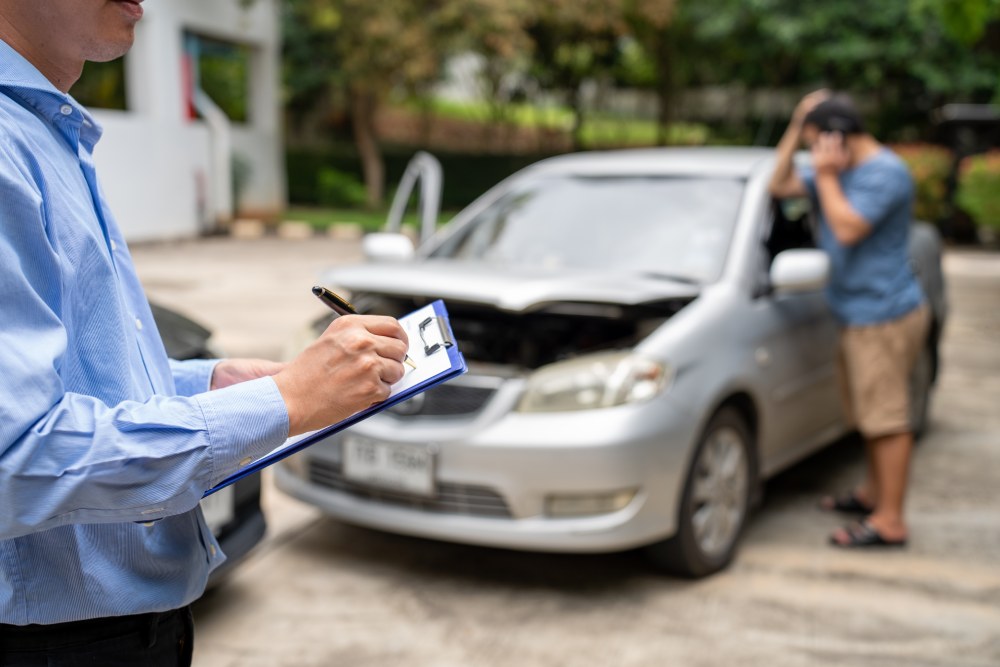 1. Your Insurance Company May Request a Copy
Utah is a "no-fault" state. This means that it doesn't matter who caused the crash. Each party in a crash files a claim with their own insurer. Insurers use the crash report to calculate losses and decide on settlement.
However, these payments may not cover everything. To claim more money, you need to prove who caused the crash. Your insurance company will use a crash report to decide who caused the accident.
In other words, it's a crucial piece of evidence. It can help to ensure that you get a fair settlement amount.
2. Reports Can Help a Personal Injury Claim
If you're injured in a crash and it wasn't your fault, you can claim personal injury damages. To make a compensation claim, you must show that the other driver caused the crash.
Accident reports help because they explain what happened at the scene. For example, law enforcement officers might record who they believe caused the crash. Or, they'll draw diagrams showing what happened. And if someone is arrested e.g. a DUI, this is apparent from the report.
Your attorney can use the report to get you the highest award of damages possible. Without a report, you may not get the full amount of compensation you truly deserve.
3. You May Legally Require a Report
We've already touched on this point, but it's worth repeating: you may legally require an accident report. This is because you're obliged to call the police if there are injuries or significant property damage after a crash.
If you don't report a crash when required to do so by law, then you could face serious penalties. The penalties include fines and even license suspension.
Anyone involved in an accident should call the police to file a report if they're unsure what steps to take.
4. You Need to Check for Reporting Errors
Your accident report is a key legal document. You need a copy of it so you can check its accuracy. If there's an error, such as the wrong license plate number, it could invalidate your claim. Or, it could make it harder to get the full amount of compensation you're entitled to.
If you do spot an error, contact the local police department to have it corrected. Or, ask your lawyer for help.
Who Can Get a Copy of a Utah Crash Report?
Accident reports are public record in Utah. This means that members of the public can apply to access them.
However, just because someone can apply to see an accident report doesn't mean they'll get access. To protect confidentiality, you can only get a copy if you're an interested party. This means that you were a driver or passenger, or that you're the vehicle owner.
Your attorney and insurance company may also request a copy of the report.
How Do I Get a Utah Accident Report?
You have three options:
File a public records access request
Contact local law enforcement or highway patrol
Reach out to Auto Accident Report
There's usually a small fee for requesting a printed copy of an accident report. It may take a few days, at least, to get your report, depending on how busy the department is.
What's the Quickest Way to Get a Crash Report?
The quickest way to get a crash report in Utah is by contacting our team. We will liaise with local agencies to obtain access for you. When you contact us, you'll learn how to get your Utah crash report with no fuss.
The best part? Not only is our service quick to use, but it's free. And there's no obligation to talk with our attorneys or medical professionals.
Can I Contact UDOT for Accident Reports?
Yes. The Utah Department of Transportation (UDOT) accepts public records requests. However, you'll need to prove that you're an interested party. It can also take a while to get the report.
Contact us and we'll do the hard work for you. We'll give you all the information you need to see your report quickly.
Get Your Utah Crash Report Fast
The sooner you get your police report, the quicker you can settle your claim. That's where we can help. Simply supply us with a few key details and we'll get started. We can even connect you to a personal injury lawyer or doctor if you're making a civil lawsuit.
Our team is on hand, waiting to help. Please contact us now or complete our form to get your Utah crash report!