Police crash reports are crucial legal documents. But how do you get a police report for a car accident? And what happens if you don't get a report? We answer these questions and more below.
What Is a Police Accident Report?
Police accident reports set out what happened in a crash. Although they're based on the officer's interpretation of the facts, they're still highly useful documents.
Every police crash report contains information such as:
Crash location, date, and time
Driver details
Fatalities
Insurance information
Property damage
Road conditions
Witness details
If there's a hit-and-run or DUI/DWI, the officer notes this in the report.
What Can a Crash Report Tell You?
Crash reports reveal vital clues about a car accident. They can tell you, among other things:
Who caused the accident
What contributed to the crash e.g. poor weather conditions
In other words, they tell you why the crash happened. Most accident reports contain drawn diagrams to help other parties visualize the crash.
Advantages of Getting a Car Accident Report
There are three reasons why you need a crash report.
The law may require you to file a report, depending on what happened. Failing to get a report could result in penalties.
Personal injury lawyers rely on accident reports to determine liability – or fault – for a crash. In "fault" states, this determination matters.
Insurers can use the report to resolve claims more efficiently. It'll also help you get a fair amount of compensation.
Do You Need a Police Report for a Car Accident?
Not always. If there's no injury or significant property damage, you don't need a report by law.
However, it's best to call the authorities anyway. They will confirm if you need a report. After all, some injuries take time to show up. And property damage is hard to quantify.
We suggest you call the authorities for any crash. Otherwise, there's a risk you'll face penalties for leaving the scene of an accident.
Are Police Accident Reports Public Record?
No. Typically, you can't see a police crash report unless you're a party of interest.
Parties of interest are those with a lawful purpose, or reason, for viewing an accident report. For example, drivers and passengers are parties of interest. However, your attorney or insurance company are also considered parties of interest.
How to Get a Police Report for a Car Accident
The process for obtaining a police report can seem overwhelming. To help, here are five ways you might get your report after a car crash.
1. Report the Accident
It might seem obvious, but your first step should be reporting the crash to police. Who you contact depends on where the accident took place. For example, you might contact the state highway patrol for accidents on freeways. And local police will respond to urban crashes if you call 911.
There are penalties if you don't report a crash when you need to. Penalties include license suspension and monetary fines.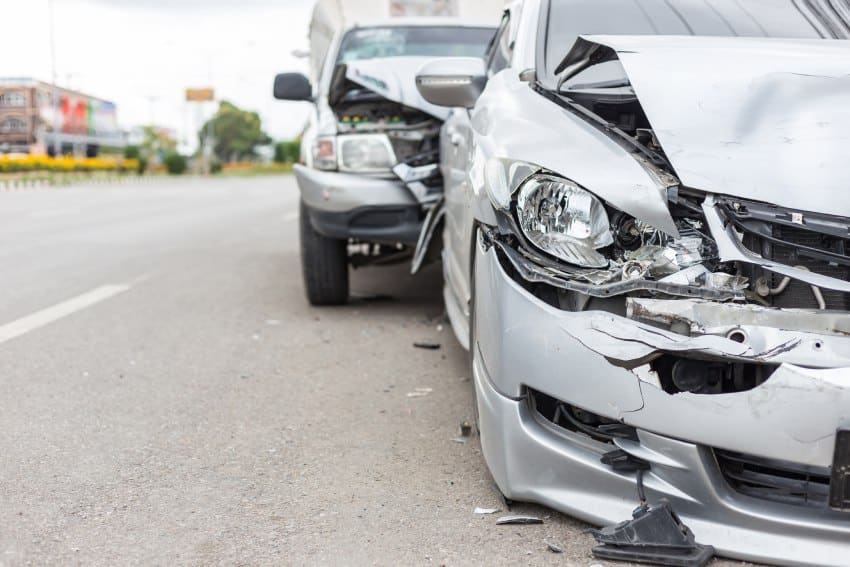 2. Contact Your Local Police Department
Local police officers may attend your accident. Or, they'll ask you to file your own report with the police department. It all depends on the circumstances of the crash.
In all cases, you can contact the local PD to request a copy. You'll need to confirm that you're a party of interest before they'll release the report, though. As noted earlier, parties of interest include:
Car accident lawyer
Driver(s) involved in the crash
Property owner (if they weren't driving at the time)
Passenger(s) involved in the accident
Insurance companies
The local PD will issue the report within a few days to a few weeks. The timeline depends on how long it takes to complete the report.
3. Reach Out to Highway Patrol
State highway patrol officers attend crashes on highways. They're usually the first units to arrive on scene. If the highway patrol completed your report, you can obtain a copy from your local area office.
For example, in California, you complete a Collision Request Form (CHP 190). You can file it in person or by mail.
Once the local office receives your request, they'll release the report if you're a "party of interest". As with local police reports, you need a legitimate, lawful reason for requesting a copy of a crash report.
Fees are often payable when you ask for a crash report. On average, reports are ready in a week or two.
4. Talk to Your Injury Attorney
Were you hurt in the crash? You can file a personal injury lawsuit if someone else's negligence caused your injuries. So, if you're making a claim, your personal injury attorney can pull a copy of the report on your behalf.
Tell your attorney that you reported the accident. This will confirm who they should contact about the report.
Give them details to help them make a report request. For example, they'll need the date and time of the crash and any reference numbers you have.
Ask your lawyer for a copy of the report. This lets you check for errors, missing details, and mistakes which could jeopardize your claim.
It could take at least a few weeks to get a copy of your report. The timeline depends on, for example, how long it takes officers to finalize the report. It also takes longer if anyone died at the scene.
Need a lawyer? Auto Accident Records can match you with a local personal injury attorney.
5. Contact Auto Accident Records
Keep the process simple and contact us for help. We know how to obtain copies of the police report from a variety of sources quickly and with minimal fuss. Our team can explain the steps involved depending on your location and who completed the report.
With our help, you can access your report online in the shortest amount of time.
Get Your Police Report for a Car Accident
Not sure how to get your accident report? Don't worry – Auto Accident Records can help.
Take the stress out of finding your report and contact our helpful team. We only need a few details to point you in the right direction. We will explain exactly how to get your report and our services are completely free. All you need to do is complete our short form and we'll be in touch.
Need answers about your accident report quickly? We'll get you the answers you need delivered right to your inbox. Don't delay – start now.