Auto accidents are all too common in Georgia. If you're in a car crash, you might need an accident report, or crash report, to make an insurance claim. In some circumstances, the GA State Patrol might be responsible for issuing your report. Here's what you should know about GA Highway Patrol accident reports, and how to get a copy of your report.
What Is an Accident Report?
Accident reports, or crash reports, are prepared by police officers. They set out what happened to cause a motor vehicle crash and who caused the accident.
Accident reports can be used as evidence in car crash claims, but they're not definitive. They can be challenged, or even set aside, depending on the case.
Insurance companies can use police reports to settle accident claims.
Car accident lawyers might use a police report as evidence in a civil lawsuit.
Under the Georgia Open Records Act, you can request a copy of an accident report. You do need a legally justified reason for requesting a copy, though, e.g. you were in the crash.
What Is a GA State Patrol Accident Report?
A State Patrol accident report is prepared by the GA Highway Patrol. It's very similar to a police accident report but it's not quite the same. The main difference is that it's prepared by the State Patrol when they have jurisdiction over a crash. An example of when the State Patrol might handle your report is if the crash took place on a highway.
What Georgia State Highway Patrol Accident Reports Tell You
GA State Patrol accident reports contain vital details about a car crash. The most important information includes the following.
Where the accident took place.
When the accident happened e.g. the date and time.
The names and contact details of the parties involved.
Who (to the best of the officer's understanding) caused the crash.
You should check your report for any errors. If key details (such as the crash time) are wrong, it could affect your insurance claim. Contact the GA Highway Patrol urgently if such details are wrong.
What's Included in a Georgia State Patrol Accident Report
More specifically, here's an overview of what a GA State Patrol accident report includes.
Basic incident information: Date, time, and location of the crash.
Officer's narrative: The officer writes up a description of what happened to cause the crash. This write-up will include key details such as road and weather conditions.
Diagram: The officer will draw a picture of what appears to have happened.
Driver details: Details such as driver name, license plate number, and vehicle make and model.
Citations: If the officer issued citations e.g. for drunk driving or speeding, these citations are noted in the report.
Injuries: Any injuries or fatalities are recorded in the report. There will also be a note of what hospital injured parties attended.
Supporting evidence: Any pictures, witness details, or other helpful information will be included with the report.
Commercial vehicles: If there's a commercial vehicle involved e.g. a taxi, this will be noted.
Reading Your GA Accident Report
A car accident lawyer can help you read your report. However, here are some tips to bear in mind.
There are codes included in the report. You can identify what these codes mean by reading the overlay.
Officers use specific forms to complete their report. It won't just be one long narrative – your report is broken into clear sections.
If you disagree with an officer's version of events, an attorney might be able to help you challenge the report.
Auto Accident Records can help you understand your report if you have any questions.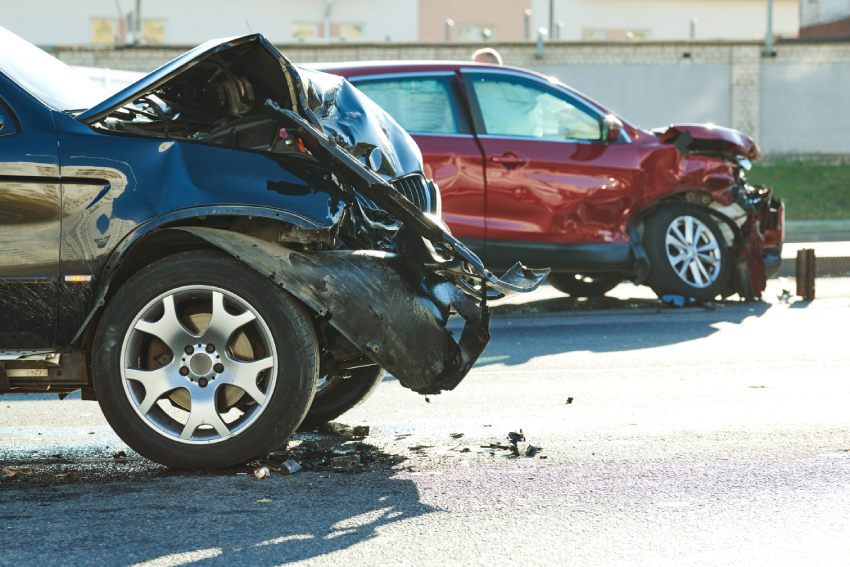 Do I Need a Police Incident Report in Georgia?
Not always. If it's a very minor fender bender, you might not need a crash report. However, in GA, you do need to report an incident if:
There is property damage worth more than $500; or
Someone is injured or killed in the crash.
It's best to err on the side of caution and assume you probably need a report.
It's not always clear how much the damage will cost to repair until after the incident.
Some injuries, particularly head trauma, can take time to develop. Injuries may not be apparent until a few days later.
If you don't report a crash when you need to, then you could face serious consequences. Contact the authorities if you're in any doubt as to what to do after a car crash.
Does My Insurer Require a Georgia State Patrol Accident Report?
Insurance companies don't always need a copy of a crash report. However, here's why your insurer might need your report to process a claim.
Georgia is a "fault" state. This means that whoever caused a crash is responsible for paying for any damage. Your insurer can use the report to determine who is at fault.
Having a GA Highway Patrol accident report on hand makes it easier (and faster) for insurers to process claims.
Your insurer will confirm whether they need an accident report before processing your claim.
How Long Does it Take to Get GA State Patrol Accident Reports?
Once you file an open records request, it takes at least a few days to prepare your report. It may take longer, depending on how busy the Open Records Unit is. In some cases it could take a week or more to process your request.
The simplest way to get your accident report in Georgia is to contact Accident Records. Our team can put you in contact with the right attorney or agent who will obtain the report for you.
Get Georgia Accident Reports Online
Do you need a copy of your GA accident report? Contact Accident Records. Whether you need your report for an insurance claim or a personal injury lawsuit, we can assist you to get you a copy quickly.
Our service is without obligation and it only takes a few minutes to complete our form. Get a copy of your GA State Patrol accident report today!