If you're in a car crash in GA, you might need to report it to the police. The police will provide what's called an accident report, or crash report, for your records. This report is really important if you need to make an insurance claim or personal injury claim. Below, we walk you through how to read your GA crash report.
What Is a Georgia Accident Report?
Georgia State Patrol accident reports, or police reports, are legal records. Put simply, the report sets out what happened to cause the car crash. It will contain important details such as:
Date and time of the crash
Location of the crash
Insurance information
Driver(s) and passenger(s) involved
Witness contact information (if any)
It's important to note that crash reports aren't failproof. The attending officers set out, from their perspective, what they believe to be the facts.
For example, say the report shows that someone else caused the crash. This might not be enough evidence to get you the settlement you deserve. You could need other evidence to prove what happened.
Is an Accident Report in Georgia Public Record?
Yes and no – here's what we mean.
The Georgia Open Records Act lets members of the public request access to certain documents. The documents you can access include crash reports. So, in this sense, accident reports are public records.
However, requests aren't always granted. You typically won't get access to a crash report unless you have a legitimate need to see it.
Parties with a legitimate reason to see a crash report include:
The driver(s)
Passengers in the vehicle(s)
Attorneys representing parties involved in the crash
Insurance companies
If you're worried about members of the public accessing your report, do not be concerned. They can't see the report unless they have a valid reason for requesting it.
What Do Georgia Highway Patrol Accident Reports Tell You?
GA accident reports contain a significant amount of important information. They can tell you:
The name and insurance information of the other driver
Names and contact details for witnesses
What the road conditions were like at the time of the accident
If anyone was injured
It's crucial you know how to read your accident report. We'll walk you through the key steps below.
Why Are Georgia Auto Accident Reports Important?
There are three key reasons why GA auto crash reports matter.
Crash reports speed up the claims process. If you're in a car accident, your insurer can use the report to determine liability and settle your claim.
A crash report helps with personal injury lawsuits. If someone else caused the crash, you can use the report as evidence in your case.
You may be legally required to report the crash. Having an accident report shows that you complied with your legal obligations.
How to Read a GA Crash Report
Although every crash is unique, every crash report contains similar information. It's easiest to read your report by sections, starting from the top. Here's a step-by-step breakdown of how to read your Georgia accident report.
Overlay
Your accident report contains various codes. The codes help law enforcement and insurers understand the report more efficiently. The overlay lists the codes used so you can understand them.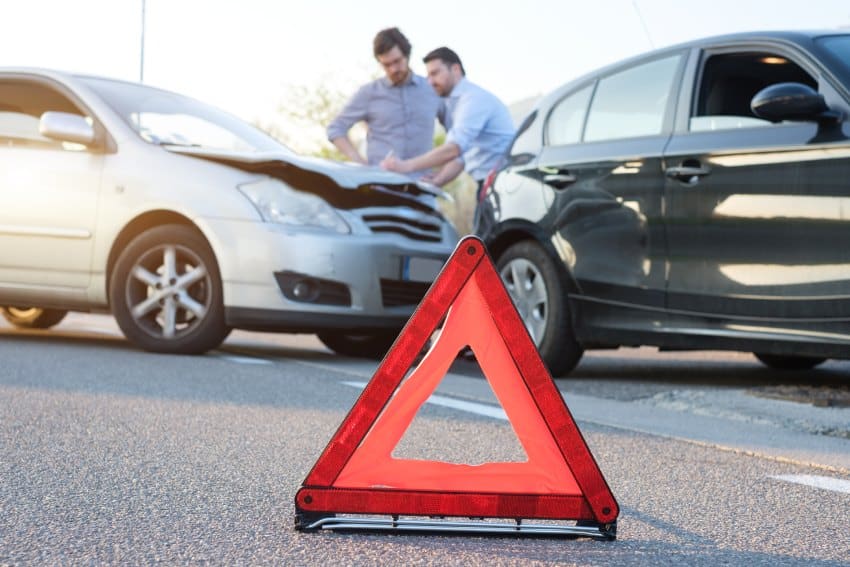 Accident Information
The accident information section records the date and time of the accident. It also lists details such as:
Accident location
Number of vehicles and persons involved
Whether there are fatalities or injuries
If these details are incorrect, notify the police immediately.
Driver Details
This section contains information such as:
Driver name
License number
Insurance information
Vehicle model/make/year
The officer will also note, in this section, what harmful events caused the accident. This could include, for example, drunk driving, an improperly maintained vehicle, or negligence.
Injuries
If the emergency services are called, or anyone is taken to hospital, the details are noted here. Information includes:
Name of hospital taken to
Time of emergency services attendance
Whether injury photographs are available
Witness details will also be listed in this section.
Commercial Vehicles (Not Always Applicable)
Officers complete this section if a commercial vehicle is involved in the crash. Commercial vehicles include:
Buses
Delivery vans
HGVs
Taxicabs
Uber/Lyft vehicles (if in service at the time)
If there's no commercial vehicle involved, this section should be blank.
Responding Officer Remarks
The officer will narrate, based on the evidence at the scene, what happened. They'll describe how the accident occurred and other critical information, including:
Whether any driver left the scene
If any driver admitted fault
Whether any party behaved aggressively or defensively
The responding officer's remarks can be crucial in supporting your lawsuit or insurance claim.
Incident Diagram
Officers will normally draw a diagram to show how the accident occurred. This can be helpful to show incidents such as:
Driver speeding through red light
Driver failing to stop at stop sign
Pedestrian or cyclist collisions
Diagrams are useful in multi-vehicle accidents where it's otherwise hard to determine liability.
Citations and First Harmful Event
If the officer issued any citations for violating traffic laws, these are recorded here. The officer will also record information such as:
The "first harmful event" (the event which caused the accident)
Road conditions
Weather conditions
Skid mark distances
Property Damage and Passenger Details
If there's any property damage, such as damage to cars or cellphones, the damages should be listed here. You'll also find the details for every person involved in the crash, including passengers.
How to Get a Georgia Accident Report
There are two main ways you can get Georgia auto accident reports.
It's often quicker, easier, and cheaper to get your report online. If you need any help finding your GA accident report, we can help.
Get Your Accident Report in Georgia Today!
Car accidents are stressful enough without worrying about legal documents. Take a worry off your mind – let us find your crash report online. It only takes a few minutes to complete our online form and you'll get your report delivered to your inbox.
Don't stress about completing an open records request. Get your report with minimal fuss – contact us. Get your report today!