If you're in a car accident, you might get a police report if there's property damage or personal injury. But how do you make sense of your GA crash report if you've never read one before? Below, we walk you through how Georgia crash reports work and how to read yours.
What Is a Georgia Motor Vehicle Crash Report?
A GA crash report contains details about road accidents in Georgia. It's a form filled out by police officers, and it sets out what happened to cause a crash. It also includes details such as driver information, the date and time of the accident, and whether there are any injuries.
Do You Need a Crash Report in Georgia?
You must report an accident if:
There's property damage exceeding $500
Anyone is injured (however minor)
Anyone is killed
It's best to always call the authorities even if it seems like a minor crash. For one thing, it's hard to quantify damage at the scene. What's more, not all injuries are obvious right away.
If you don't call the authorities, you could later be accused of leaving the scene of an accident. Stay cautious, call the police, and get your accident report.
Why Your Accident Report Matters
There are a few reasons why accident reports are helpful.
Your insurance company might ask to see a Georgia crash report. Having a report to hand could speed up your claim.
Georgia is an "at fault" state. This means that whoever caused a crash is responsible for paying the damages e.g. personal injury compensation. An accident report can help to prove who is at fault.
If you need to make a personal injury claim, an accident report can help you prove your case.
What Is Included in Your Accident Report?
Police officers should complete a crash report in a certain way. While you don't need to worry about all the technical details, every report should contain the following information.
1. Date and Time of the Accident
Every report begins by setting out when the accident happened and where. If the date, time, or location details are wrong, call the police immediately. It's vital that these details are correct.
2. Accident Information
This section sets out what, to the officer's mind, actually happened.
The officer narrates what happened based on the evidence at the scene.
The report will include a written diagram and, if available, pictures of the scene and damage.
Road conditions e.g. icy weather will also be noted.
As with all evidence, the officer's version of events can be challenged.
3. Driver(s) Details
If it's a single-car crash, only one driver will be included in the report. However, if it's a multi-car accident, there could be two, three, or more named drivers. Driver details include:
Name
Insurance details
License plate number
Driver license number
The police will also note down if a driver left the scene.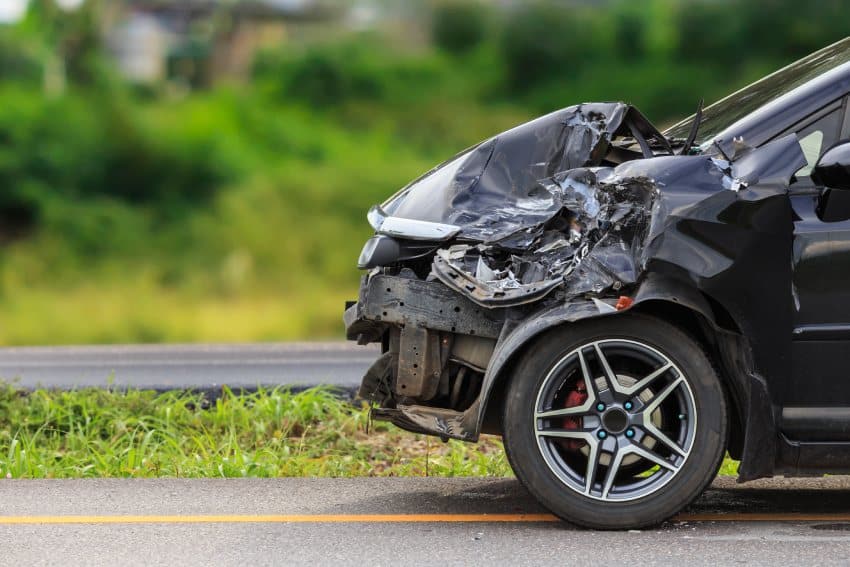 4. Injury Information
If anyone is hurt or killed in the crash, officers set out the details in this section. Even if your injuries aren't obvious at the scene, though, you should still seek medical attention. Some injuries, like concussion, take a while to manifest.
If a doctor confirms your injuries but they're not in the crash report, don't worry. The report is just one of many pieces of evidence that your lawyer and insurer consider when deciding your claim.
5. Citations
If the police issue any citations at the scene, these are noted in the report. Citations the police might issue include:
Speeding
Failure to yield
Failure to stop
DUI/DWI
This section will be blank if there are no citations issued.
6. Witness Details
Sometimes there are no witnesses to a crash. However, if anyone saw or heard the accident, they could be listed as a witness. The police will collect their details and enter them on the form. Your attorney may contact them to provide a written or verbal description of what happened.
What Are Georgia Motor Vehicle Crash Report Codes?
You might notice there are various codes included in your report. Don't let these codes confuse you – they're used by police to help them complete crash reports. You can check the report overlay to understand what the codes mean.
For example, an injury code "0" means no injuries, but "3" means visible injuries. And if there's slight vehicle damage, the code is "2", whereas moderate damage is "3" for that section.
How to Obtain a Georgia Crash Report
There are a few ways to get a copy of your report.
Did GA State Patrol respond to the accident? You can get a Georgia State Patrol crash report by contacting your local State Patrol Post.
If the police attended the scene, you could contact your local police department for help.
In either case, you may be charged for requesting your crash report. To get your crash report for free, contact Accident Records. We can connect you with an attorney in our network who can assist you in finding your report and send it to your inbox for free!
How Long Does it Take to Get an Accident Report in GA?
It depends on how you submit your request. If you're contacting the State Patrol or your local police department, you could wait at least a few days. You could wait longer, depending on how busy they are. But if you contact us, you'll get your report much quicker.
Get Your GA Crash Report Today!
Do you need a Georgia crash report? Accident Records can help. Simply enter a few details into our contact form and we'll be in touch.
Not only will we get your crash report, but we can help you get professional support. Whether you need a personal injury lawyer or medical professional, we can arrange this for you!