If you're in a car accident in Macon GA, you may want a copy of your crash report. Below, we explain how to access your police report and why you should obtain a copy.
What Is an Accident Report?
A crash report in GA sets out what happened to cause a road accident. It's normally completed by a police officer or a member of the Georgia State Patrol. Since the report contains key crash information, it's useful for making personal injury claims and insurance claims.
Do I Need an Accident Report?
Under GA law, you must report a crash to the police if:
Anyone is hurt or killed; or
There's property damage worth over $500.
Crash victims may find that it's hard to quantify property damage at the scene. And some injuries – especially head injuries – develop slowly over time. You face license suspension and even criminal penalties for failing to report a crash when required. Err on the safe side and contact the police after a collision.
What Do Police Reports in Macon GA Show?
Police reports contain very helpful crash details, including:
An officer's interpretation of events
Injuries and/or fatalities
Property damage
Driving offenses at the scene e.g. DUI, running a stop sign
Diagram showing what happened
Witness details
Contributory factors e.g. poor weather or road conditions
Your police report is a key piece of evidence in any insurance claim or personal injury lawsuit.
Do Georgia Accident Reports Show Who Caused the Crash?
The officer may indicate who they believe caused the accident. This could be, for example, a statement in their narrative describing what happened. However, these statements aren't definitive. They can be challenged and they'll be read alongside other evidence from the scene.
Put simply, your report might suggest who caused the crash but you may need other evidence to prove fault.
Benefits of Obtaining Macon County Accident Reports
Even if you don't "need" a copy of your report, here's how they can be helpful.
Reporting errors can slow down the claims process. By checking your report for mistakes or inaccuracies, you can avoid unnecessary delays.
If you have an attorney, you can send them the report. This might help them progress your claim more quickly.
Obtaining your report means you can easily send it to your insurance company and start the claims process.
A car crash is a significant event. You deserve to have a copy of the report outlining what happened – even just for your own records.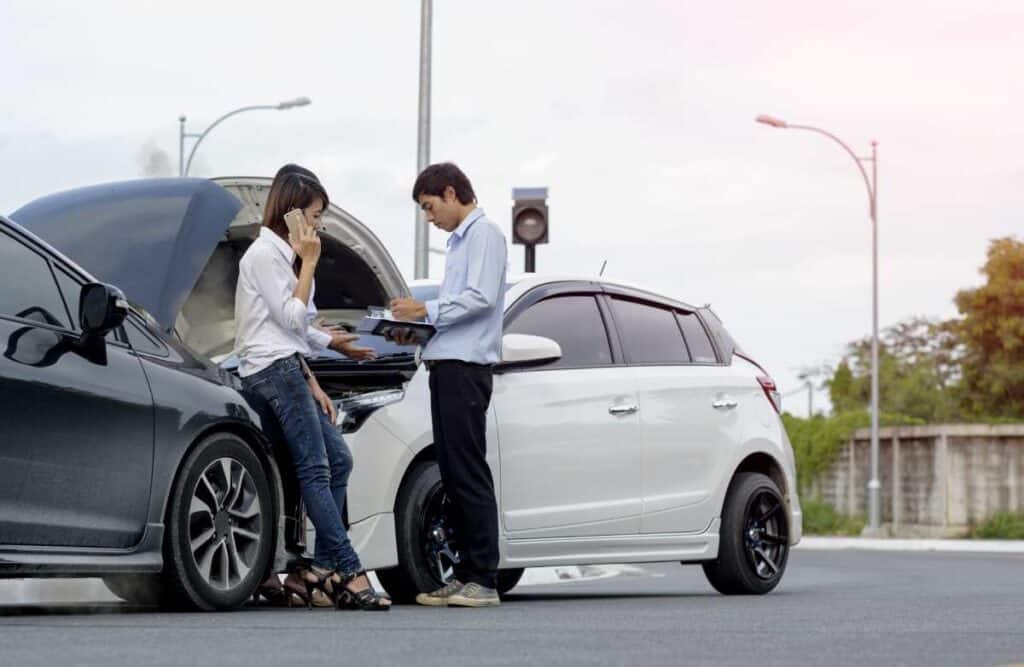 Are Accident Reports in Macon GA Public Record?
Yes and no. Technically, accident reports are public record because members of the public can ask to view them. However, under Georgia law, not everyone has the legal right to view a report.
You can only request reports for car accidents in Macon GA if you're an interested party. Interested parties include:
Car accident victims
Owner(s) of the vehicle(s) involved
Lawyers representing victims and defendants
Accident witnesses (in some cases)
These are the rules under GA's Open Records Act. You'll need to submit a formal request as part of retrieving your accident report. If you use Auto Accident Report, we'll help you understand the process.
Are Georgia Accident Reports Free?
There's often an admin fee attached to an accident report. This covers the cost of printing each page of the report or sending it online. It's a nominal amount, but it's worth knowing that you may be charged for a copy of your report.
An injury attorney may be able to obtain the report as part of your personal injury claim. Our team can explain how this works.
How Long Does it Take to Get an Accident Report?
It normally takes a few days to get an accident report in Georgia. If there's a processing delay or a backlog in the local police department, it could take longer.
For help obtaining your report quickly, contact us. Our network of car accident lawyers can help to expedite the process, if possible.
How Do I Get an Accident Report in Macon GA Quickly?
There are a few ways to obtain a police report in Macon GA. The two main options are accessing your report online or contacting the local police department.
Use Our Online Portal
The easiest way to get your Macon GA crash report is using our online tool. Simply provide accident details such as the incident date, location, and names of parties involved. If you have an incident number, you can provide that, too
Once we have these details, we'll liaise with the local law enforcement agencies to access your report. And in the meantime, we'll put you in touch with car accident attorneys if you need them.
While we await your report, we'll keep you informed of its progress and answer any questions you have. You don't need to do anything else – we take care of the hard work for you. And there's no obligation on you. Our service is free to use.
Contact the Police Directly
You can contact the local Sheriff's Office to obtain your accident report. This means calling the office during regular business hours or visiting in person. If the County Sheriff's Office is satisfied that you're an involved party, they'll release the report.
The police do charge for this service, and there may be a delay in releasing the report. You'll also be required to provide an incident number and documentation to prove your identity.
Get Your Macon GA Crash Report
Have you been in a car accident in Macon, GA? Contact Auto Accident Report. Our friendly team is standing by, waiting to help you. We can help you find your incident report online and even connect you with attorneys to discuss a personal injury claim. And if you have questions about the claims process, we can answer them.
Let us steer you in the right direction after a Macon GA auto crash. Get your report today!