There's no doubt that car crashes are terrifying experiences. Even minor incidents can leave you feeling worried, stressed, or injured. In many cases, you'll need a police crash report to get compensation for injuries or property damage. But once you have your report, how do you proceed?
Below, our team explains how accident reports work and what you should do once you have a copy of your report.
What Is a Sacramento Accident Report?
An accident report describes the circumstances of a car accident. It explains what happened and, crucially, who caused the incident. Although it's not definitive, and the at-fault party can challenge the report, it's a key piece of evidence.
Your insurance company may need a copy of the report to move your claim forward. And, in some cases, you're legally required to get a police accident report in Sacramento.
Do I Need a Sacramento Police Report After a Car Accident?
You don't always need a police report after a collision. The rules can be summarized as follows.
You must report a crash to Sacramento police if there's an injury or fatality.
You must also notify the Sacramento Police Department if there's damage to city property. This includes traffic lights, stop signs, and other objects.
You should notify the DMV if there's an injury (however minor) and/or property damage worth over $1,000. This is in addition to getting a police report.
Not sure if you need to report the incident? Be cautious and notify the police. They'll explain what steps to take next.
What Do Accident Reports in Sacramento Contain?
Sacramento traffic accident reports are crucial for proving what happened. If you need to make an insurance or personal injury claim, they're invaluable.
Accident reports contain key pieces of information, including:
The time, location, and date of the accident
Driver details e.g. license plate number
Police officer's narrative of events (if an officer attends the scene)
Images and diagrams
Physical injuries
Property damage
The report also confirms if the police officers made an arrest e.g. for a DUI. If there's a hit-and-run, this is noted in the report.
Where Do I Get a Sacramento County Accident Report?
If you don't already have your report, the first step is obtaining a copy. You have two options: contact the police or let us help you find your report.
Contact the police: Contact the local Sheriff's Office during business hours. They'll confirm your identity and then send you a copy of the report. This could take at least a few days – or longer – depending on how busy the department is.
Use our online portal: This is the quickest and easiest option. Simply complete the online form by providing the relevant details. Once we have your form, we'll obtain a copy of your report and email it to you directly.
What Happens After I Get My Crash Report?
Now you have a copy of the report. What happens next? The process may seem complicated if you're new to insurance claims. So, let's break down the four main steps you should take once you have your crash report.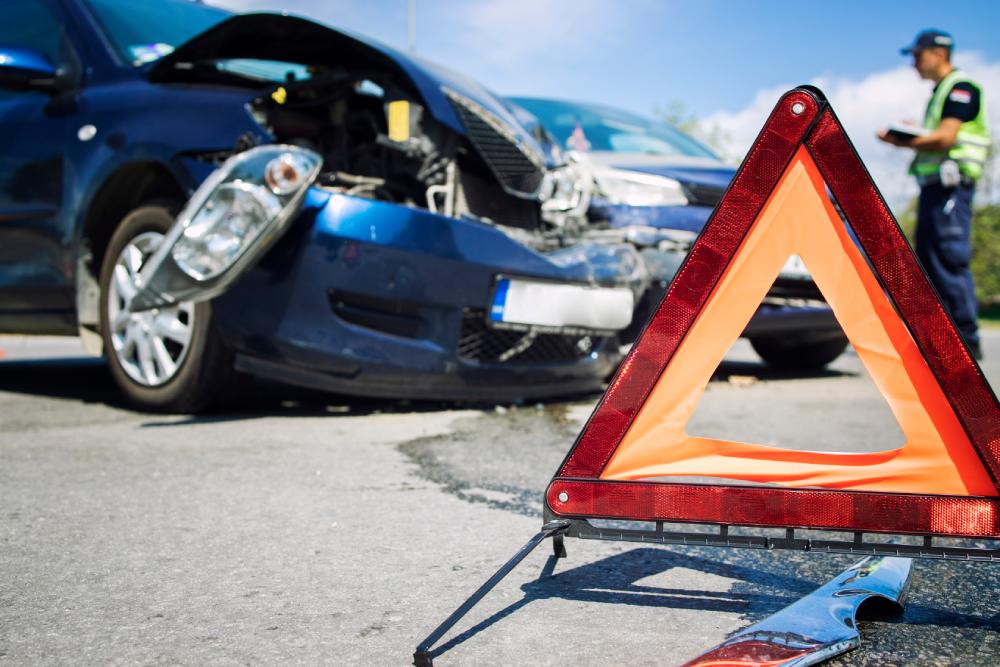 1. Check the Report
First, check your report carefully. You're looking for inaccuracies or errors which could affect your claim. For example, check the accident date, location, and your personal details.
If you notice anything wrong with the report, contact the police. The report must be updated or it could jeopardize your insurance or personal injury claim. If you're unsure how to proceed, an attorney can help.
2. Contact Your Auto Insurance Provider
Every driver should carry auto insurance in Sacramento. And, ideally, you should contact your insurance carrier within 24-48 hours of the accident to start your claims process. However, if you didn't contact them right away, then you should do so now.
Your insurance company will expect to receive a copy of the report. They can use this report, alongside other evidence, to determine a settlement. Stick to the facts – don't say anything with could imply blame. Otherwise, the insurer may offer less than you deserve.
3. Get a Medical Evaluation
Were you injured at the scene? If so, your accident report should contain at least a few sentences describing your injuries. However, you won't know the full extent of your injuries until you visit a doctor. So, even if your report mentions injuries, you should still seek medical advice.
Keep a record of any doctor's visits, medical bills, and prescription costs. You can include these documents as evidence to support your accident claim.
4. Contact a CA Car Crash Attorney
Car crash attorneys can help you get compensation if you're injured after an auto crash. They can also help you obtain a fair settlement from your insurance company. You can hire an attorney right after the crash. So, if you haven't already done so, contact a lawyer once you get your report.
Your attorney will evaluate the report. Then, they'll explain whether you have a cash and how much it could be worth. They'll also advise you whether a settlement offer is fair so you can decide whether to accept or reject it.
Our team can help you find a crash lawyer in Sacramento if you don't know how to find one.
5. Gather Evidence to Support Your Claim
The more evidence you have, the easier it is to prove what happened. Evidence includes:
Images of the crash scene
Repair cost estimates
Medical records
Medical bills
Lost wages
Pictures of injuries
VIdeos from the crash site
Your accident report is a vital piece of evidence. However, it's even more effective if there's other evidence to corroborate it. Your attorney can explain what evidence you need to build a strong case.
Get Your Sacramento Car Accident Report Fast
The sooner you get your crash report, the quicker you can move forward after an accident. That's where we come in. We can help you find your crash report and obtain a copy as quickly as possible. And if you need a personal injury attorney or medical advice, we can help with that, too!
It's free to use our search tool. You only need a few basic details to get started. Get your report today!