Have you been in a crash in California? You may need an accident report from the California Highway Patrol (CHP). But what is an accident report, and how do you request a copy in CA? To answer these questions and more, here are seven things you should know about CA crash reports.
What Is an Accident Report?
An accident report, or crash report, is a legal document. It sets out, in simple terms, what happened to cause a crash. You can give your report to your insurance company or personal injury attorney.
You'll find various details in the report, including:
Date and time of the accident
Insurance information
Name of responding officer(s)
Injuries sustained by any party
Road condition statement (road conditions at the time of the accident)
Witness details
Vehicle details
The officer(s) may also make observations, such as comments about road debris or skid marks. These comments can help to suggest what happened – and who was at fault.
Are California Highway Patrol Accident Reports Public Record?
No, not typically. You need to request a copy of an accident report to view it. This is because crash reports are legal documents and contain confidential information.
If you're unsure how to get a copy, or whether you need one, contact our team for help. Meanwhile, here's a closer look at seven key things to know about CHP collision reports and investigations.
1. Accident Reports Are Sometimes Legally Required
In CA, you need to report auto crashes to the police or CHP if:
Someone is injured; or
Someone is killed; or
There's significant property damage.
This means that you'll sometimes need an accident report, by law. You could face penalties if you don't report an accident when you're required to do so.
Unsure if you need to report an accident? Call the police anyway. They'll tell you what to do.
2. An Accident Report Contains Vital Information
Accident reports contain a huge amount of useful information. A CA accident report will often include details such as:
Witness statements and contact details
Photographs of injuries and property damage
Specific information about the accident
The CHP police report
Your accident report helps to ensure you have all the facts you need to move your claim forward.
3. Your Accident Report Can Indicate Fault
Sometimes, accidents just happen. There's not always someone to blame. However, if someone else's careless or reckless actions caused the crash, the accident report may state this. You can send the report to your insurer, who will use information to determine settlement.
To be clear, the report is not definitive proof of fault. It's only an officer's interpretation of what happened.
This is all good news! Why? Because even if the report says you may have been at fault, you can challenge this. There may be other evidence you can use to support your position.
If you're unsure whether your accident report is helpful, contact an attorney.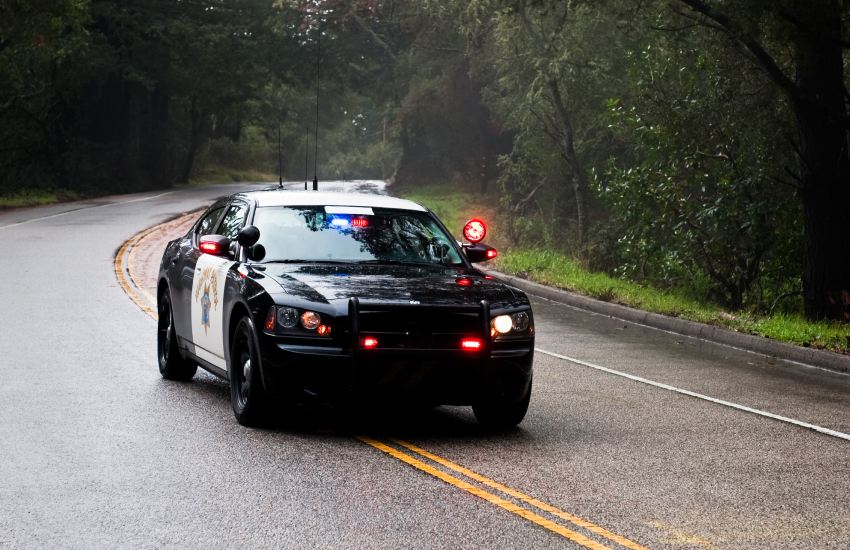 4. Accident Reports Help You Recover Damages
If you're hurt in a car crash, you might be entitled to compensation. Damages you can claim include compensation for:
Lost wages
Medical bills
Pain and suffering
Rehab and therapy costs
Travel expenses
How does an accident report help? It's simple. Your California Highway Patrol accident report explains what happened.
If the report confirms you were not at fault, you can use it to build your case. Or, you can use it alongside other evidence to support your version of events.
A personal injury attorney can review your CHP crash report and explain how it helps your claim. If you contact us to get your crash report, we can arrange for you to talk to an attorney.
5. It's Simple to Get a Copy of a Crash Report
If you've never requested a crash report, you might not know where to start. It's actually easy to get a copy, though. You might complete a CHP 190 and file it with the CHP area office. Or, you can use our service to get your report.
6. You Can Obtain a Copy for Free
There's a misconception that it always costs money to get a crash report. However, you can get a copy of the report for free if you are:
The driver of the vehicle
The owner of the vehicle
In other words, you can get a free copy if you're considered a "proper party of interest". Passengers can also request a copy of a CHP crash report.
7. Accident Reports Should Be Accurate
Your California Highway Patrol Accident Report must be accurate. This sounds obvious, but it's not uncommon for errors to creep into reports. Mistakes can affect whether you get compensation for your injuries, or whether your insurer pays for the damage. It's in your best interests to get a copy of your report and inspect it carefully.
Contact the CHP if any key details, such as your license plate number or the accident date, are wrong.
How Do I Get a California Highway Patrol Accident Report?
Trying to find a CHP report is tricky if you don't know where to look. Luckily, though, it's easy to make a California Highway Patrol accident report request. Here are your options:
Request a CHP collision report from California Highway Patrol directly. There are some forms to complete which can be time-consuming, and your request won't be considered urgent. It could take a few days or longer to get your CHP accident report this way.
Contact Accident Records. We can connect you with the right attorneys who will be able to deliver the accident report to you as quickly as possible.
Get Your California Highway Patrol Accident Report Online
Do you have an accident report from CHP? Contact Accident Records. We can quickly help you get a copy of a CHP so you can file an insurance claim. Start the process of moving forward with your life after a crash. Complete our form – it only takes a few minutes to complete and you'll receive a copy straight to your inbox.