Car accidents are frightening experiences. A crash report can help you feel more in control of the situation. Here's why you need an accident report and how to get a copy of your report.
What Is a Car Accident Report?
Accident reports set out the key facts of a car crash. They set out the date, time, and place of the accident and who caused the accident.
Accident reports are often completed by police officers. However, sometimes you may be asked to complete your own report. It all depends on what happened and whether officers attended the scene.
What's Included in San Diego Police Accident Reports?
Every San Diego accident report contains certain crucial details. These details include:
Date, time, and location of the crash
Driver information
Witness and passenger details
Insurance information
Injuries or fatalities
Accident reports also include an officer's narrative, which is when an officer sets out what happened to cause a crash. The narrative specifies who the officer believes to be at fault based on the evidence available.
This account is not definitive, though. An attorney can help you challenge an officer's narrative, if necessary.
Are Accident Reports Public Record in CA?
No. You can only see the report if you have a legal reason for viewing it (California Vehicle Code, Section 16005). So, if you were not involved in the accident, you may not have a right to see the report.
For example, you can view a report if you're the driver or a passenger involved in the crash. Or, if you weren't in the crash but you own the vehicle, you can see the report. Your attorney can also see the report because they're working on your behalf.
When Do I Need a Car Accident Report in San Diego?
You should report a car crash in San Diego if:
Anyone is killed or injured (even if the injuries are minor)
There is property damage valued at over $1000
Who do you report the crash to? Here is a summary.
California Highway Patrol (CHP): Accidents on freeways should be reported to the CHP.
San Diego Police Department: Call 911 and officers will attend if required. Otherwise you may be directed to the local police department to complete a report.
DMV: Accidents with any injuries, however minor, and/or property damage over $1000.
How Long Do I Have to Report Accidents in San Diego?
It depends on whether you're reporting the crash to law enforcement or the DMV.
Law enforcement: You have 24 hours to notify the police if anyone is hurt or killed in a San Diego crash.
DMV: If anyone is injured and/or there's significant vehicle damage, you have 10 days to notify the DMV.
There's usually no reason to delay reporting an accident. Notify the relevant authorities as soon as possible. And as soon as you know how much the property damage is worth, contact the DMV.
Why You Need a Crash Report in San Diego
Crash reports are highly useful documents. Here are three specific reasons why you need a San Diego accident report after a crash.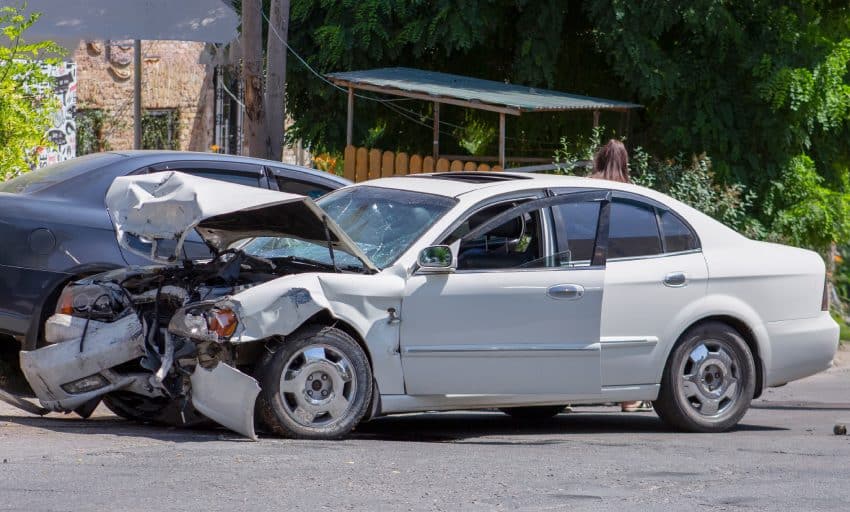 Your Insurance Company May Need a Copy
California is a "fault" state. This means that the person who caused an accident is responsible for paying for any resulting losses. Since crash reports normally indicate who was at fault, your insurance company will normally want to see a copy.
With the report, it's easier for insurers to determine liability. It can also help them settle the claim more quickly because accident reports are compelling evidence.
It May Be Legally Required
As noted, you might need to report a crash in San Diego. This is because, in many cases, you're legally obliged to report a crash.
If you don't have a crash report when you need it, your license could be suspended. You could also face financial penalties. The easiest way to avoid these consequences is to report a crash and obtain your accident report.
You May Need Your Report for a Personal Injury Claim
If you got injured in the crash, you might want to make a personal injury claim.
Personal injury claims are civil lawsuits. They allow an accident victim to sue the party responsible for their injuries. The goal is to get compensation to cover your losses associated with the accident e.g. lost wages and medical bills.
How do crash reports help? There are a few answers to this.
Accident reports include details of injuries. They make it easier for victims to prove that their injuries are a result of the accident.
If there are fatalities, these are noted in the report. This helps family members make wrongful death claims on behalf of their loved ones.
With a crash report, it's also easier for victims to prove the true value of their claim. This helps them get the maximum amount of compensation they deserve for their pain and suffering.
How Do I Get a San Diego Police Car Accident Report?
You have a few options.
If you have a personal injury attorney, they'll get the report for you.
Did local police officers attend the scene and complete the report? You can contact the local police department for a copy.
If the CHP attended the scene, you may complete a CHP request form.
Ask Auto Accident Records to find the report for you. This may be the quickest (and cheapest) option.
How Long Does it Take to Get a Copy of My Report?
If you contact the police or CHP, it can take at least a week to get your report. In some cases, it takes even longer. It all depends on how busy the relevant department is and the complexity of your report.
Want your report as quickly as possible? Contact Auto Accident Records. We will do everything we can to expedite the process.
Get Your San Diego Accident Report Today
Do you need a traffic collision report in San Diego? Auto Accident Records can arrange this for you. We make it easy for any accident victim to get their crash report – and our service is free. Just complete our online form and we'll send a copy of your crash report right to your inbox.
Ready to move your accident claim forward? Let Auto Accident Records help. Get your report today!