Your Hassle Free Solution to Your Auto Accident Report
Learn how to acquire your auto accident report.
Dallas County including Ellis, Kaufman and Rockwell Counties.

Your first step in documentation for filing an insurance claim is acquiring your accident report.
Begin that process here.
What is an Accident Report?
What do you do when you're involved in an accident in Dallas, Texas?
One of the first things you must do is to get a Dallas accident report. This is an official summary of the accident and is compiled by the attending officer. Some of the information you'll find in your Dallas County accident report include:
The particulars of the parties involved in the accident.
Details of the vehicles involved.
Eye witness accounts.
Location and time of the accident.
Injuries sustained.
Why Do You Need a Dallas Accident Report?
Why should you bother getting an accident report?
An accident report can help you achieve many things after the accident. One of the most important being claiming insurance. You can also use an accident report to file a personal injury lawsuit if the other party was at fault. Finally, you can also use your accident report to prove your innocence or any injuries sustained in the accident.
Because of this, an accident report should be a top priority, not a second thought. That's why you must get one as soon as you can.
How to Get Your Dallas Accident Report?
Getting an accident report in Dallas is easy. You can get yours:
In-person
Via mail
Online
Naturally, getting your accident report online is the easiest — especially with a service like Auto Accident Report to help. Note however, that accident reports are usually available two weeks after the accident.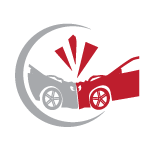 Discover how to get your accident report here
Your accident report is the first document you need to file a claim.