Your Hassle Free Solution to Learn How to Obtain Your Auto Accident Report
Were you involved in an accident where you or someone in your vehicle were injured?
Let us help you today!
Our team will help you obtain your police report free of charge and our vetted team of attorneys will get you the compensation you deserve for your injuries. Begin that process here.
Wayne County, Michigan.

Your first step in documentation for filing an insurance claim is acquiring your accident report.
Begin that process here.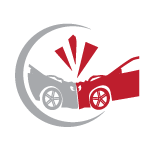 Discover how to get your accident report here
Your accident report is the first document you need to file a claim.