Have you been in a car accident in Gwinnett County? Then you often need an accident report to show who was responsible – especially if you plan on making any compensation claims. Here's a look at how a Gwinnett County police accident report works and the steps you should take to obtain a copy as quickly as possible. 
What Is a Police Accident Report?
A police accident report, or incident report, sets out the facts of the car crash. The police will evaluate the scene and use the evidence available to determine:
What happened to cause the crash

Who is responsible for the accident 

The conditions of the road at the time of the accident 
Crash reports will contain certain details such as:
Driver personal and insurance information

Witness names and contact details 

Date and time of the accident 
Although the report is the officer's interpretation of what happened, based on the available evidence, it's a highly valuable document – here's why. 
Why Do I Need a Traffic Accident Report?
A traffic accident report can help you in three significant ways.
A Georgia car accident report can help to speed up the resolution of your insurance claim. Your insurer can assess the police report and use it to determine how much your claim may be worth and how best to settle the case. 

Crash reports make it easier to prove

fault

in a car accident claim. So, for example, if you're injured and someone else is to blame, then the report can help you make a personal injury claim for damages. 

If you hire a car accident lawyer, then they may ask for a crash report to use as evidence in your claim. Without a report, it may be more difficult to get the compensation you deserve.
Although a police report is not definitive, it can add weight to any claim you make for bodily or property damage. 
Why Do I Need My Report Quickly?  
After a car crash, it's natural to want to move forward with your life as quickly as possible. Having the report to hand makes it easier to resolve your case and put the incident behind you.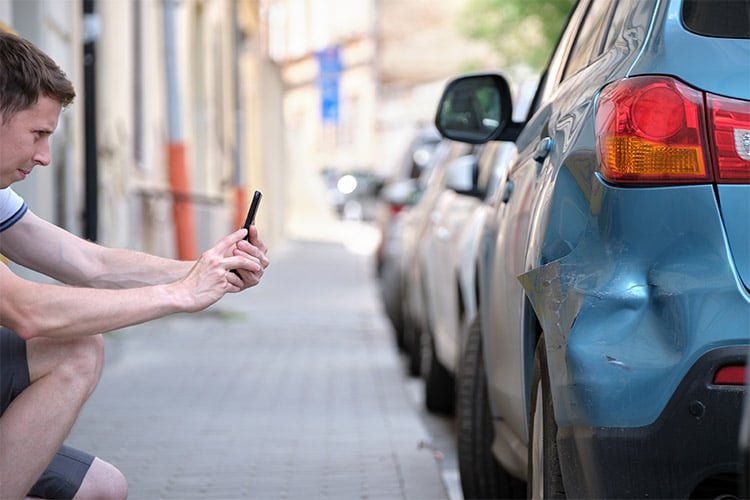 What's more, reports sometimes contain errors which could damage your case or affect how much your claim is worth. The quicker you obtain a copy of your report, the faster you can contact the police to have the report amended. 
1. Have the Necessary Information Ready
To complete your application in the shortest time possible, have the right information to hand first. 
You'll typically need to provide your name, the county and state in which the accident occurred (Gwinnett County, Georgia), and your driver's license number. You should also have a note of the date, time, and location of the accident. 
2. Make Your Request Quickly 
Unless you require urgent medical assistance, it's best to obtain your report without delay. This allows you to start the process of making an insurance and/or personal injury claim as quickly as possible. And as noted earlier, it allows you time to get the report amended if there are errors or omissions in the paperwork. 
3. Get Your Gwinnett County Car Accident Police Report Online
There are two main ways to get your crash report: online or by contacting the police. 
It's usually quicker and cheaper to get accident reports online than it is to call the police or visit the department. You can get your accident report for free – and at less inconvenience to you – by completing our online form. 
Even if you don't have your accident report number or case number, we can still find the report for you. All we need are some simple details, so don't hesitate to contact us to get your accident report. 
4. Contact the Police
Alternatively, you can contact the police yourself to obtain a copy of your accident report. You may call the Gwinnett County Police Department or the Gwinnett County Sheriff's Office, or you can visit in person.
The issue with asking the police for the report is that there may be notable delays – you could expect to wait a number of days for your report. There's also normally a fee payable (around $5 per copy) and even if you're a victim in the crash, you'll still need to pay for a crash report. 
Another difficulty is that you may need to contact Georgia State Patrol instead, depending on who attended the scene and made the report. 
What Happens Once I Have My Accident Report in Gwinnett County?
It depends on the claim you're making! You can either forward the report to your insurance carrier or personal injury attorney (or both, depending on the circumstances). 
And even if you decide against making a claim, you'll still have the report for your own record-keeping purposes. 
What if I Didn't Get an Accident Report?
If you notify the police or Georgia State Patrol about a car crash in Gwinnett County, they will respond and attend the scene as a priority. However, if you didn't report the accident at the time, then the police will be unable to complete an accident report for you. This could complicate matters, for example, you wish to pursue a personal injury claim and you're trying to prove who was at fault for the accident.
Unsure if you need to call the police after a car accident or fender bender in Georgia? Err on the side of caution and call the police to report the incident. This means you will have records to call upon if required for a future insurance or personal injury claim.  
Get Gwinnett County Auto Accident Reports Fast
Do you need to find your police accident report? Auto Accident Reports can help. All you need to do is complete our short online form and we can quickly obtain a copy of your report. We'll deliver the report straight to your inbox so you can easily forward it to your insurance company, personal injury attorney, or other relevant party. 
Are you ready to get started? Get your report today!