Your Hassle Free Solution to Your Auto Accident Report
Learn how to acquire your auto accident report in Colorado. This page services the following counties:
Adams County, Arapahoe County, Broomfield County, Denver County, Douglas County, Jefferson County and Larimer County. 
Your first step in documentation for filing an insurance claim is acquiring your Colorado car accident report.
Begin that process here, whether you're a party who's directly involved with the accident or family members of the injured party.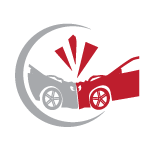 Discover how to get your accident report here
Your accident report is the first document you need to file a claim.