Hassle Free Solution to Your Kern County Auto Accident Report
Learn how to acquire your auto accident report in Kern County including San Bernardino County and Ventura County. Are you an accident victim? Or perhaps you're a relative or friend of the injured party? Regardless, your first step in documentation for filing an insurance claim is acquiring your Kern County accident report. Begin that process here. We can guide you every step of the way, whether you're the injured party or know someone who is.
Kern County including San Bernardino County and Ventura County.

Your first step in documentation for filing an insurance claim is acquiring your accident report.
Begin that process here.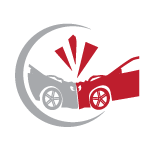 Discover how to get your accident report here
Your accident report is the first document you need to file a claim.
Why You Need to Get an Accident Report?
Nobody ever imagines being in an accident. However accidents can and do happen at any given time. Whether it is on account of drunk driving, incompetent driving of the other party, oversight and negligence on their part, or bad weather conditions, an accident typically warrants a report. A report is nothing but a document that details all the conditions and events that led to the crash. It includes information about the date and time of the accident, information about the two or more parties involved in it, weather and external conditions at the time, and an account of how it happened.
Given that an accident report contains all the factual data related to the accident, understandably it's a vital document that is required for insurance (or even litigation purpose) for almost all types of accidents. The responding officer creates the report.
Minor and Severe Accidents in Kern County, California
It's required that crashes that lead to injuries or death be reported to the police and that too before any of the parties leave the scene. The same rule also applies to accidents that result in property damage of more than $500. The law enforcement official who responds to the call by visiting the given site is in charge of investigating the accident and gathering information for creating the Kern County accident report.
On the other hand, for minor collisions that do not cause injuries, death, or substantial property damage a law enforcement report is not required, so notifying the police immediately is not mandatory. However, in California, parties are still required to stop and exchange information with the other party, no matter how minor the crash, even if it is a fender-bender. Failure to do so may result in a hit and run charge, which may incur a heavy penalty. In addition self-reporting the accident to a law enforcement official would help ease the process as they can investigate and help identify who was at fault. Therefore, regardless of the type of accident, it'd be best to notify the California Highway Patrol or local police as it would make reimbursement from your insurance provider easier.