Accidents can occur all the time when you're driving. If all the drivers involved in the incident are from South Carolina, liability insurance would cover your damages. When you need to file a claim, your South Carolina car accident report is a vital document. This is your guide to South Carolina accident reports.
You can request a South Carolina car accident report from the Department of Motor Vehicles (DMV). This can be online or done by filling out the SCDMV Form FR-50. These traffic collision reports are more detailed than a traffic report that you will receive on the day of the accident.
How Do You Read an SC Collision Report?
Deciphering the information in the report can be confusing for many people. To protect your case, it is crucial to know how to read a South Carolina accident report.
Ensure you are fully prepared to identify and promptly correct any mistakes or omissions in your SC accident report. To read the report effectively, follow this section-by-section breakdown.
It will guide you through the process and ensure you understand the information in a South Carolina car accident report thoroughly:
Incident number: The upper left-hand corner of the first page will have the incident number. This number is crucial as it will aid other officials in identifying your case effectively.
Location information: Section A on the first page of the report will have street names, intersections, and travel directions.
Personal information: All personal information for everyone involved in the accident is included in Section B. This will consist of drivers, passengers, pedestrians, and witnesses. This section will also identify the vehicle owner even if this person was absent during the collision.
Vehicle information: Section B will include details about all vehicles involved. This includes the make, model, color, and license plate information.
Accident details: The officer will recount the details of the accident in Section C. Moreover, it offers a convenient space to create a visual diagram representing the crash.
Police information: The police officer must provide their own identifying information, including their badge number and rank in Section D.
Injuries and Deaths: The police officer will indicate if there are any injuries or deaths that occurred during the accident. They will also make notes if occupants were wearing seatbelts, airbags, emergency treatment, or ambulance assistance.
Observation of events: In Section F, the police officer will determine a timeline and write their observations about the sequence of events.
Alcohol and Drug Use: Section G will list whether or not persons were under the influence of drugs or alcohol. The results of sobriety tests will be noted here.
Contributing factors: This section will indicate what factors played a part in the accident, like negligence or road obstructions.
Is an Accident Report Required in South Carolina?
In South Carolina, reporting every single accident is not necessary in every case. However, it is important to remember that you must immediately inform the police if an accident involves injury or death.
While reporting an auto accident is not mandatory, it is highly recommended to contact the police following any accident. Once the police are present, you can file a SC highway patrol accident report. This unbiased document, like a South Carolina car accident report can be valuable down the line if any involved parties attempt to alter their accounts.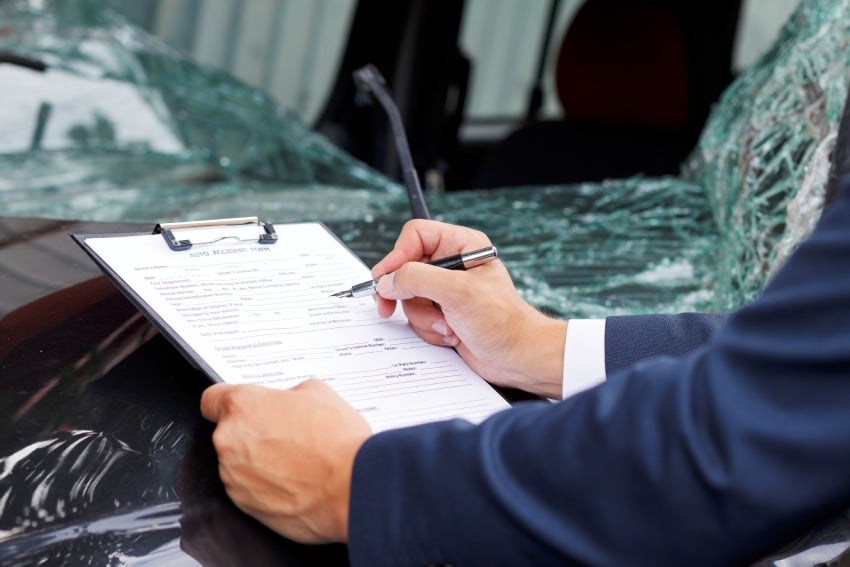 What is the Law for Car Accidents in South Carolina?
It is mandatory to report car accidents involving injury or death. You are required to report these accidents immediately under S.C. Code Ann. § 56-5-1260. To avoid potential criminal or even civil penalties after an accident, it is imperative to strictly adhere to reporting laws.
According to § 56-5-1270, it is mandatory for you to file a written report with the DMV within 15 days of the accident if the police did not investigate your vehicular collision. Not only does this apply to cases involving injury or death, but it also extends to cases where there is a visible property damage value of at least $1,000.
In accordance with § 56-5-1230, it is your legal obligation to provide assistance to any injured parties in need. This typically involves promptly dialing 911 and requesting an ambulance. Police officers may arrive with ambulances, and you should make a South Carolina car accident report when you can.
Do You Have to Turn in an Accident Report to the DMV SC?
In South Carolina, it is mandatory for the driver or owner of a vehicle involved in an accident to report the incident to the DMV. This applies to accidents with total property damage of $1,000 or more, bodily injury, or death. You must complete form FR-309 within 15 days of the accident and send it to the South Carolina Department of Motor Vehicles. This will confirm that all vehicles had sufficient insurance coverage during the accident.
What to Do with an Accident Report in South Carolina?
When you complete a FR-309 form, you are documenting and self-reporting the accident to the DMV in South Carolina. If you need to make an insurance claim or take legal action, you will need an SC highway patrol accident report to support your claim. Your attorney will need this South Carolina crash report to examine the facts of the case. You will need to ensure that the South Carolina accident report is accurate based on your recollection of the incident.
Get Your South Carolina Car Accident Report Online
When you choose to get your accident report with us, rest assured that our service is free and without obligation. We understand the importance of providing transparent and accessible support during challenging times.
Not only will you receive your accident report promptly, but you will also have the opportunity to speak with an attorney if you wish. Our team of legal professionals is here to offer guidance and ensure your rights are protected throughout the process.